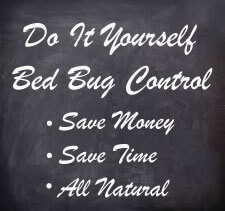 Bed Bugs DIY
Bed Bugs DIY is the only natural treatment that you'll be wanting to get rid of bed bugs as soon as you discover them in your home or establishment. Bed Bugs DIY treatment can be a great option for treating an infestation and providing long-lasting prevention.
Why DIY Bed Bug Treatment?
There are a number of reasons why you might opt for a bed bugs DIY treatment instead of calling in a professional pest controller, such as:
Cost – DIY methods can be cheaper than pest controllers, who may need to provide several treatments over time
Control – by controlling the treatment, you're able to see exactly which areas have been treated and how the treatment has been applied
Safety – pest controllers may spray chemicals that can be toxic to your household and the health of your family members
Immediacy – treat your bed bug problem straight away without waiting for pest controllers to become available
What's Involved in a DIY Bed Bug Treatment?
There are several key steps to take if you're undertaking a DIY bed bug treatment using our Bed Bug Killer product.
First, you'll need to clean the infected areas thoroughly. This means stripping the beds, washing all bedding and clothes that may have come into contact with the bugs (ie pyjamas) and vacuuming all visible signs of bed bugs.
When you're confident the area is clean and there are no more visible traces of bed bugs, it's time to protect your mattress.
A mattress encasement over your mattress will prevent bed bugs from reaching your bed. It can also monitor and control bed bugs (if you find bugs inside the mattress encasement, simply close it and steam for 10 seconds to kill the bugs).
Next, protect the base of your bed. Apply our screw-in or floor barriers to your base and wheels with Bed Bug Killer powder dusted inside.
The powder will instantly and permanently prevent any bed bugs trying to crawl up the base to reach your bed.
Finally, treat the surrounding areas including walls, furniture and any items close to the infestation. You can do this by placing our barrier tape along the surface of the area you're treating and dusting powder below the tape.
The Importance of Barrier Protection
Barrier protection provides instant and long term protection from bed bugs and their eggs. Barriers trap and prevent bed bugs from reaching your mattress, base and surrounding walls and furniture next to your bed. As long as you have these barriers in place, bed bugs will never be able to reach you (they will either be trapped or killed by the Bed Bug Killer powder).
Remember, in order to maximise your efforts, keep clean sleeping quarters at home. This means washing your bedding and pyjamas regularly and vacuuming several times a week. Be aware of potential bed bug infestations whenever you're away from home, and inspect your luggage and clothes when you return from a vacation to ensure you haven't brought home any unwanted guests.
Following these steps will ensure you have taken the key steps to effectively treat bed bugs and prevent infestations from occurring in the future.
Are You Looking for an Organic DIY Treatment for Bed Bugs?
Watch Our DIY Bed Bug Treatment Video For An Ensemble Bed
Watch Our DIY Bed Bug Treatment Video For A Bed with Slats